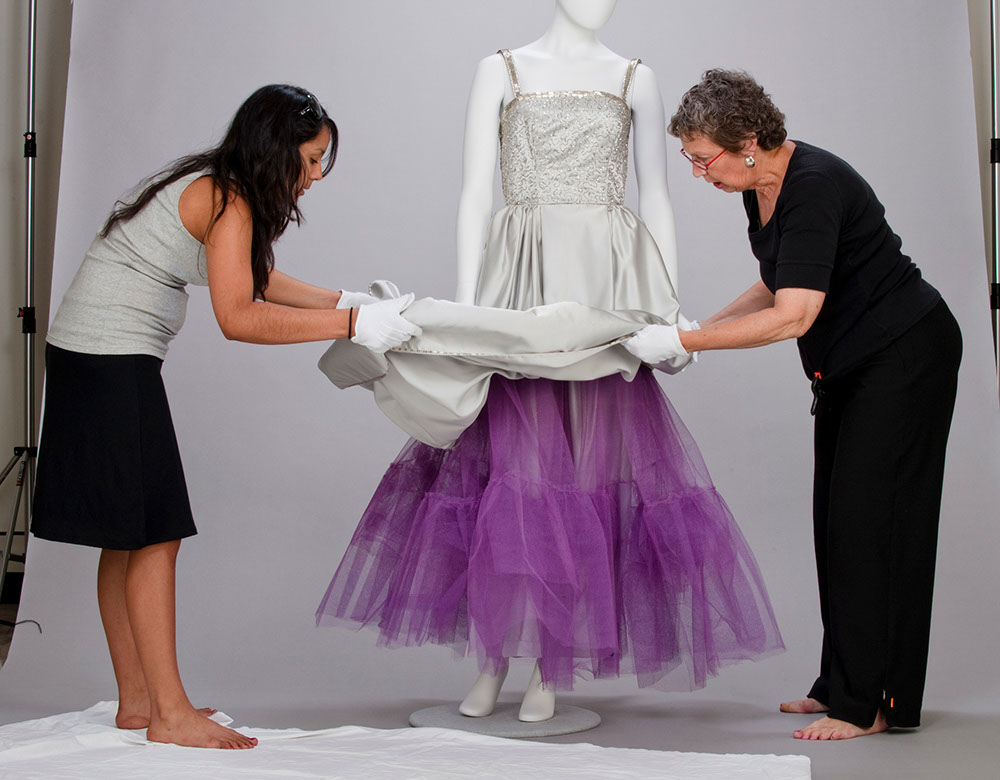 "These clothes bring history alive. They help us make the connection between who we are and who we were. They say something about what people's lives were like, what they thought was important."
- Curator Emerita Linda Carlson in 1988 interview for The Coloradoan.
The power of objects, and of textiles in particular, to bring people together is an undercurrent that runs through the history of the Avenir Museum of Design and Merchandising. For more than half a century, people have visited the collection's storage rooms and exhibit galleries. We are excited to share with you the museum's first virtual exhibition, Threads of Our Community: A History of the Avenir Museum. 
By making this exhibit virtual, we hope to give members of our community near and far an opportunity to connect with us. You will find Stories featuring photographs and documents from the museum's institutional archive digitized by our colleagues at CSU Libraries.
You can also Explore Community Memories about the museum or Explore Community Ideas for future museum activities contributed by other exhibit visitors.
Avenir is part of the longer French phrase le temps à venir, or "the time to come." It is meant to evoke the conversation between the past, present, and future. In a 1993 newsletter to supporters, Curator Emerita Linda Carlson stated, 
"I look forward to dreaming with you and I welcome your thoughts as to the future." 
Her message is a fitting sentiment for this exhibition about the collective, community-supported history of a museum whose name, in French, means "future."